As seen on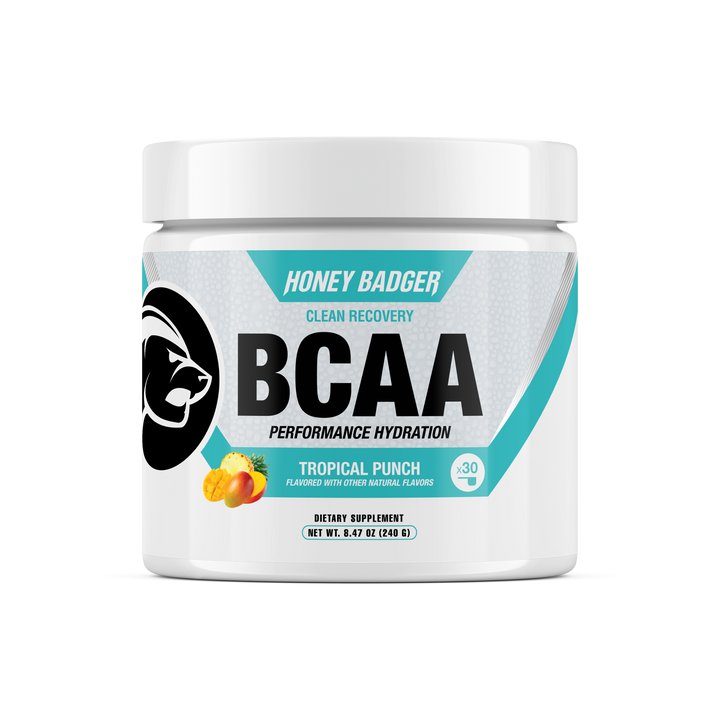 As seen on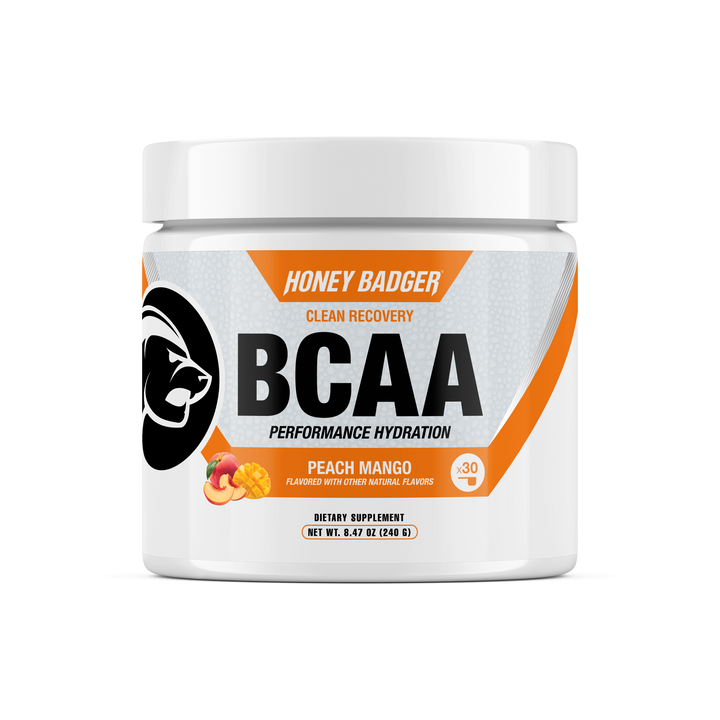 As seen on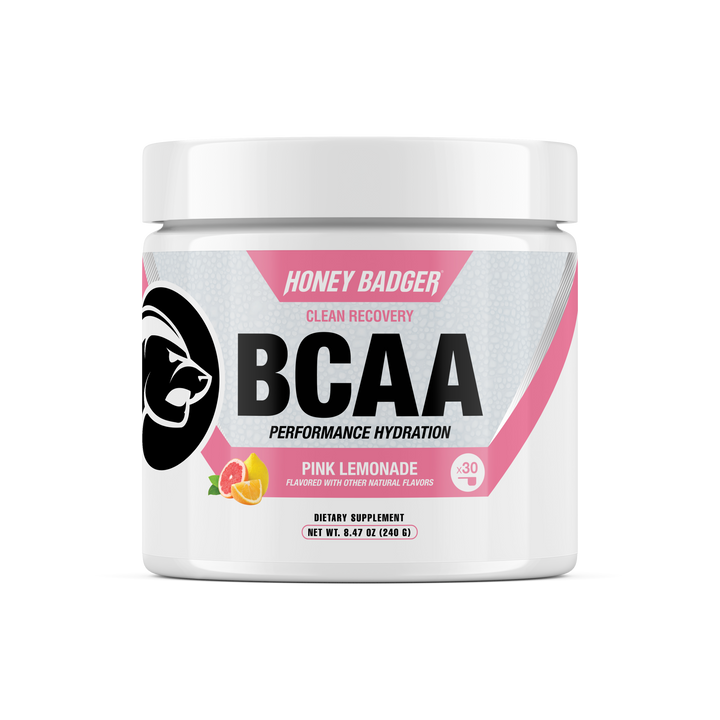 As seen on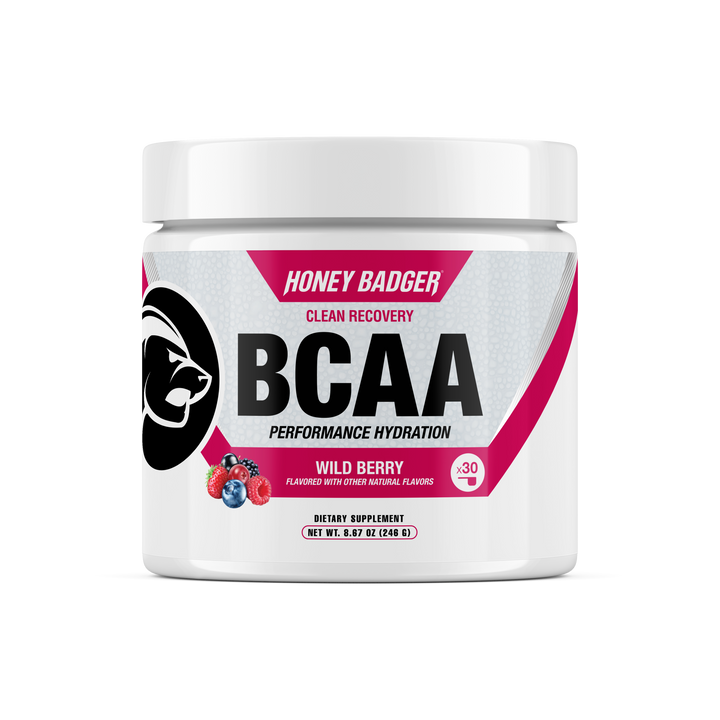 As seen on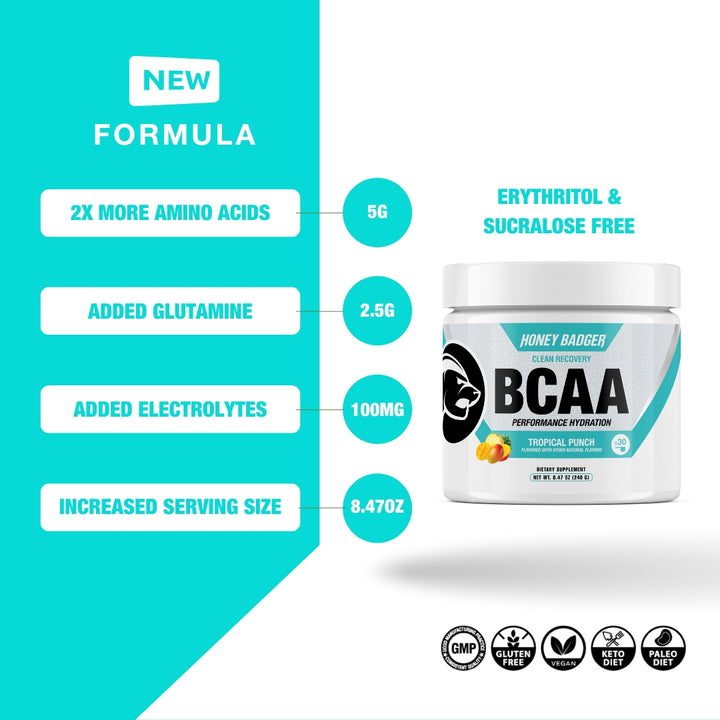 As seen on
As seen on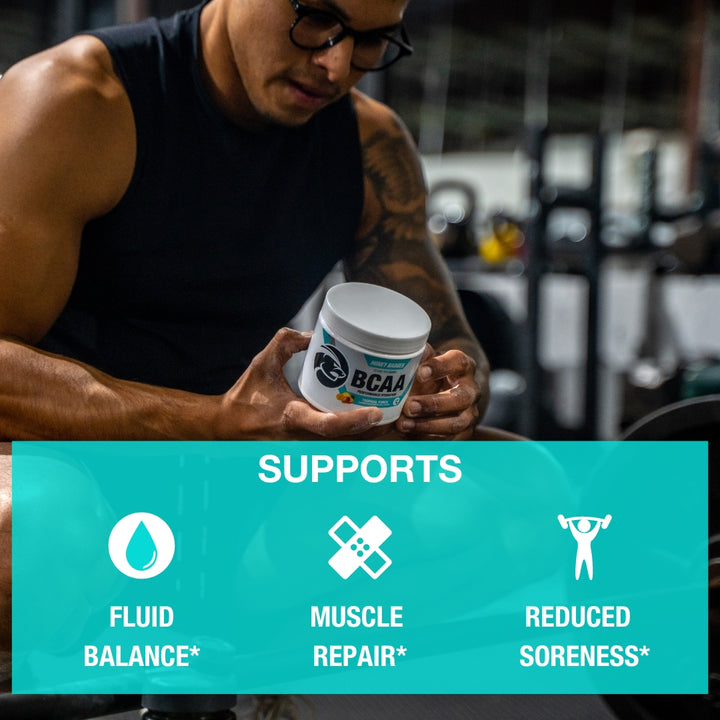 As seen on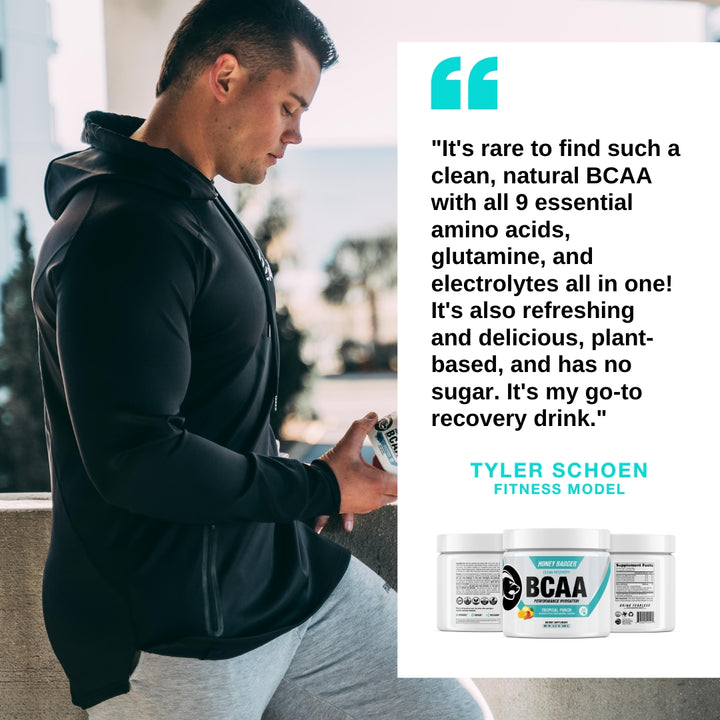 As seen on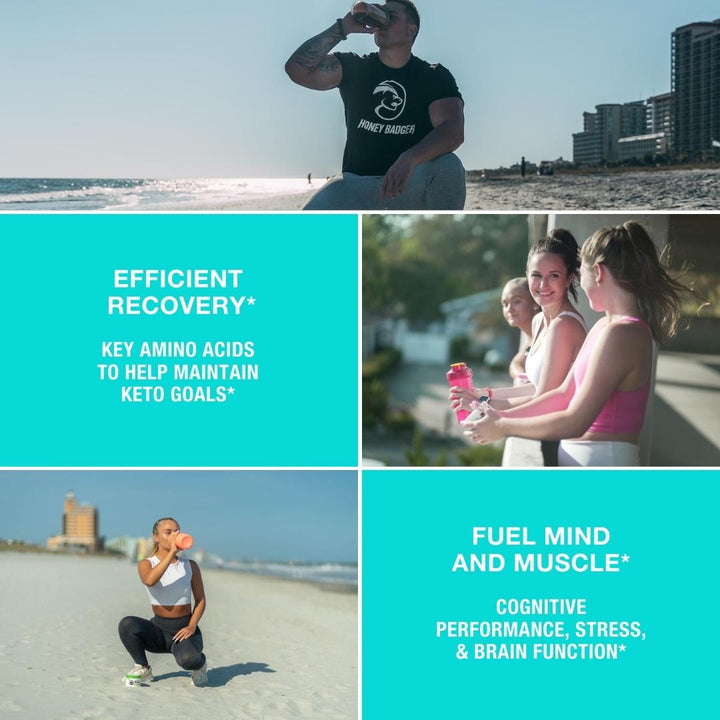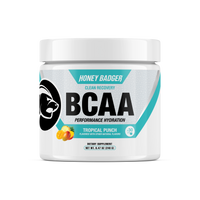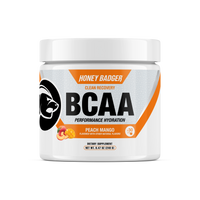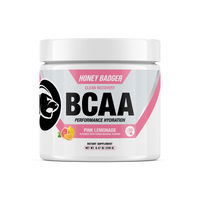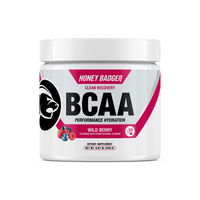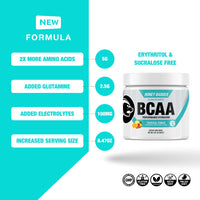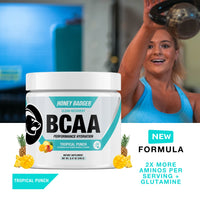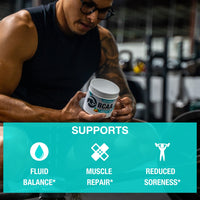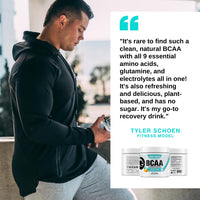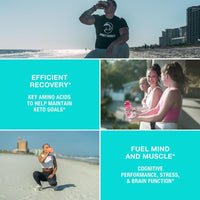 COUPON CODE: SUBS FOR 30% OFF FIRST PURCHASE ON SUBSCRIBE & SAVE
BUY 3 WITH DISCOUNT
Pay as low as $18.95/MONTH
or
Clean & Effective Recovery Supplement: Vegan BCAA uniquely crafted with all 9 essential amino acids and glutamine to stimulate muscle growth, limit muscle breakdown, & reduce soreness.* Increase fluid balance and hydration with key minerals for maximum replenishment.* Recharge the mind and body, workouts, and active lifestyle.*
Science-Backed Formulations: Vegan, feel-good ingredients for rapid recovery, repair muscles, and hydrate. BCAAs (Vegan) can help reduce muscle wasting or breakdown and may decrease muscle soreness from exercise or daily activity.* EAAs (Vegan) can support metabolism and aid in the prevention of muscle wasting.* Key Electrolytes and Pink Himalayan Salt provide a high-quality form of salt with trace minerals to assist in reducing muscle cramping and promoting fluid balance.*
Concentrated No Fillers BCAA + EAA + Glutamine Powder for Men & Women: It's recommended to use post-workout, pre-workout, intra-workout, and for anytime recovery.* During intermittent fasting try using 1/2 scoop and add more as you gauge the results. Consider pairing with our PRE-WORKOUT for clean energy & recovery.*
Is This Product Gluten Free? Yes, this product is verified and tested gluten free.

Is This Product Erythritol Free? Yes, this product is verified and tested erythritol free.

Is This Product Vegan, Keto, Paleo? Yes, this product is vegan, keto, & paleo.

Is This Product GMP & Third Party Tested? Yes, we are manufactured in a FDA approved, GMP Certified facility. We screen all ingredients and use third party testing on all finished product.
CLEAN RECOVERY ERYTHRITOL FREE
FAST-ACTING, RAPID RECOVERY*
VEGAN, KETO, & PALEO TO HELP OPTIMIZE THE FASTING WINDOW
START RECOVERING
CLEAN FORMULA WITH NO ARTIFICIAL SWEETENERS
ZERO SUGAR = NO CRASHOPTIMIZE RECOVERY*
MADE IN THE USA WITH GMP & THIRD PARTY TESTED INGREDIENTS
NO SUGAR PLEASE!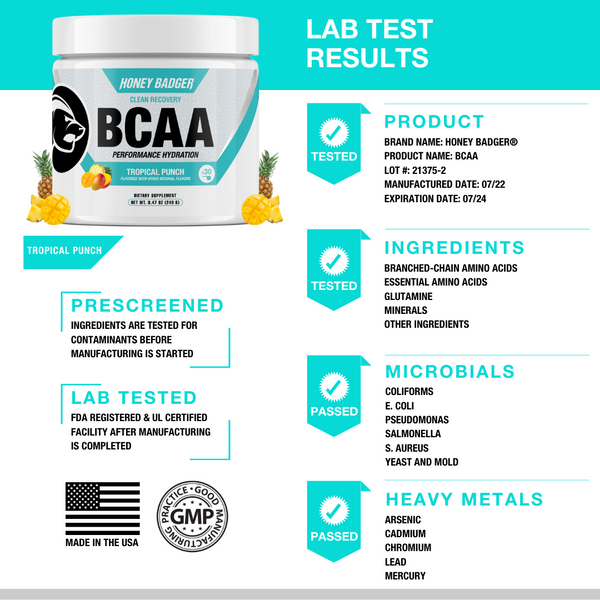 WHAT'S INSIDE?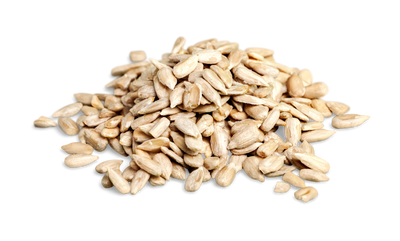 BCAA
Branched-Chain Amino Acids can help prevent muscle wasting or breakdown and may decrease muscle soreness from exercise or daily activity.*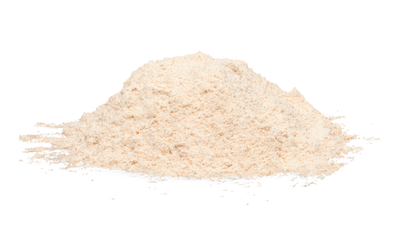 EAA
Essential Amino Acids are the building blocks of life helping to support metabolism and aid in the prevention of muscle wasting.*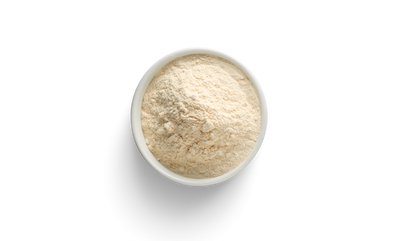 GLUTAMINE
L-Glutamine plays an important role in muscle protein synthesis and helps support increased cell volume and glycogen replenishment.*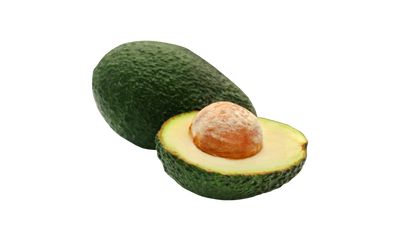 ELECTROLYTES
Proven blend of key minerals to replenish the body with optimal fluid balance for targeted hydration and rapid recovery.*
CLEAN FORMULAS WITH LABEL TRANSPARENCY
SUPPLEMENT FACTS
Suggested Use: Mix one serving (one scoop) with 16 oz (473 mL) of water. Drink one serving twice daily before, during, or after exercise or any activity. This product contains all 9 essential amino acids from carefully selected vegan sources. Essential amino acids cannot be made by the body. As a result, they must come from food or supplementation.

Warning: Consult your physician prior to using this product or any other supplement or if you are taking any OTC or prescription medications. DO NOT USE THIS PRODUCT IF YOU ARE PREGNANT OR NURSING. Discontinue use immediately and consult your healthcare professional if you experience any adverse reaction to this product. KEEP OUT OF REACH OF CHILDREN. Manufactured in the USA from international and domestic ingredients. DO NOT USE THIS PRODUCT IF THE SAFETY SEAL IS BROKEN OR MISSING. This product is sold by weight, not volume. Some settling of powder may occur during shipping and handling, which may affect the density of powder. This product contains the servings indicated when measured exactly by weight.
GET YOURS NOW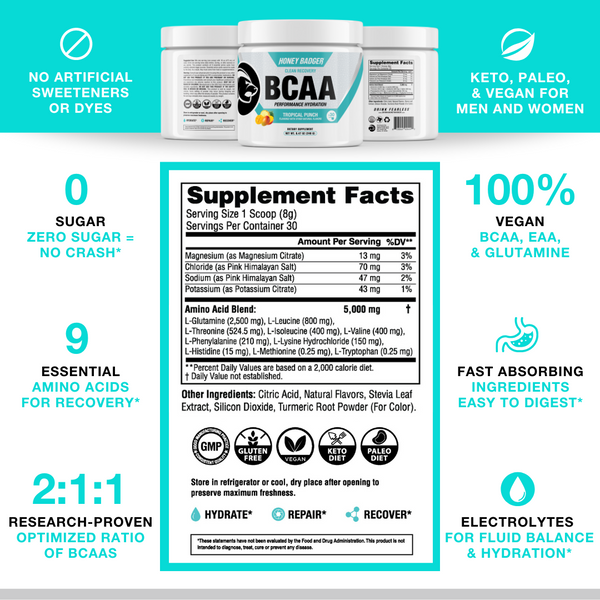 AMAZING PRODUCT AND COMPANY!
*****
"Sooo thankful to have found such an amazing supplement company with clean products!"

TAYLOR SCHOEN
Fitness Model
DELICIOUS CLEAN ESSENTIAL AMINOS
*****
"Hands down, the best-tasting clean BCAA I've ever tried. It contains all 9 essential amino acids so you are getting all the vital recovery benefits."

ISABELLA PATTERSON
Fitness Model
CLEAN INGREDIENTS
*****
"It's rare to find such a clean and smooth tasting amino acid formula. Great recovery and does the job every time. I highly recommend."

ASHLEY MUIR
Fitness Model
HERE FROM CERTIFIED TRAINERS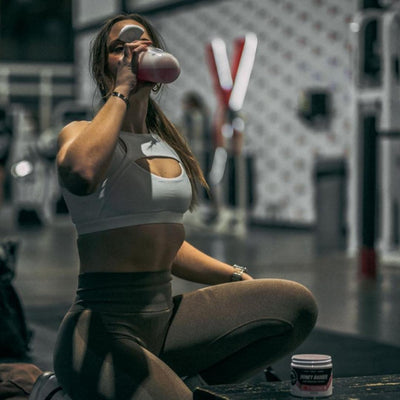 CAITLYNN DENNIE
"Honey Badger tastes amazing. Happy to share with all my clients."
GET GREAT-TASTING FLAVOR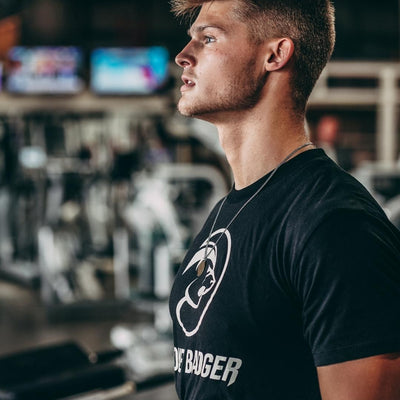 CODY BOKASH
"Honey Badger is the best natural BCAA with superior recovery."
SWITCH TO CLEAN RECOVERY
These BCAA's are delicious!
These are the best tasting BCAA's by far. I love that they don't have sucralose. I just wish they came in a bigger container!
Best sugar free and natural Bcaa on the market
I love honey badger bcaas! I've gone through 3 jars in the past 2 months! They are one of the only sugar free and aspartame/sucralose free bcaas on the market and by far the best ones!
Awesome product
It's fruit punch for grown ups! Always look forward to my next order and love the boost it gives me.
Clean ingredients & Great Taste! Candy flavor
It's VERY RARE to find a preworkout that doesn't use dye, doesn't use the toxic sweeteners acusulfame potassium, surculose, Neotame, aspartame or dyes. This is superbly clean, extremely good in flavor (I didn't like the lemon lime or blueberry at all. They NAILED the flavor on candy). Thank you guys for putting forth effort in supplying your athletes with clean ingredients. Clean ingredients are where the real gains happen. Keep providing flavors this flavorful and I hope to see improved lemon lime flavors soon! Great job.
Peach mango is so good! The flavor lasts through my whole 40oz bottle. Love the cleaner ingredients compared to most brands.