FUEL GROWTH, HYDRATION, REPAIR, & RECOVERY*
#1 CLEAN RECOVERY
HONEY BADGER® BCAA IS RATED 5 STARS BY 5000+ CUSTOMERS
GET YOURS NOW
WHAT OUR CUSTOMERS ARE SAYING
CUSTOMER REVIEWS FROM ALL MARKETPLACES
5000+ 4.9 STAR REVIEWS
SOLD TO 10,000+ WORLDWIDE MONTHLY
SWITCH TO CLEAN RECOVERY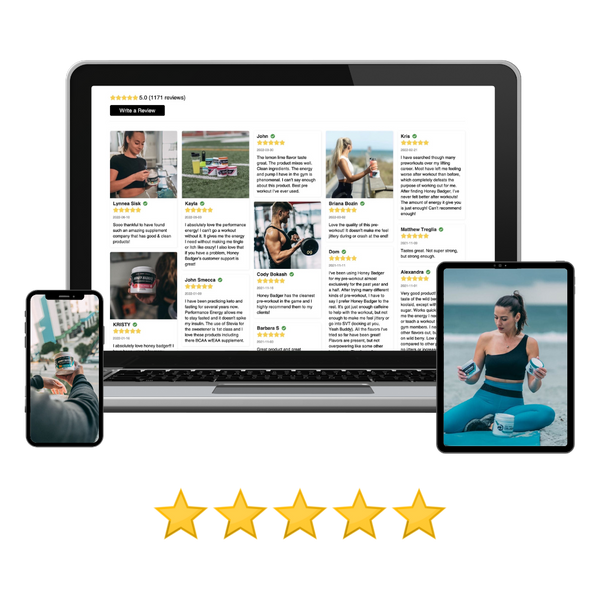 AS SEEN IN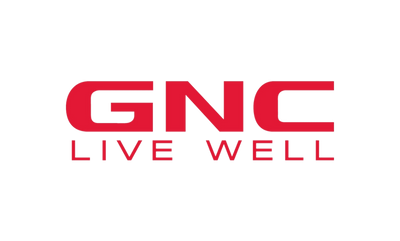 FRANCHISE LOCATIONS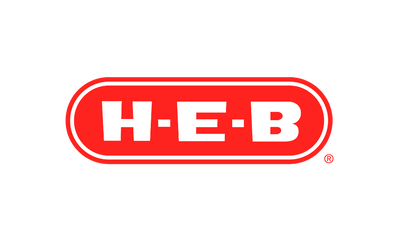 HEALTHY LIVING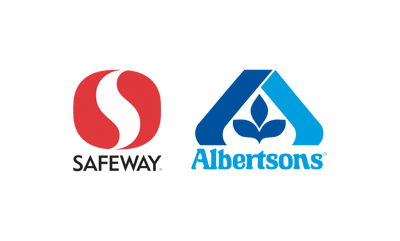 SUPPLEMENT AISLE
START RECOVERING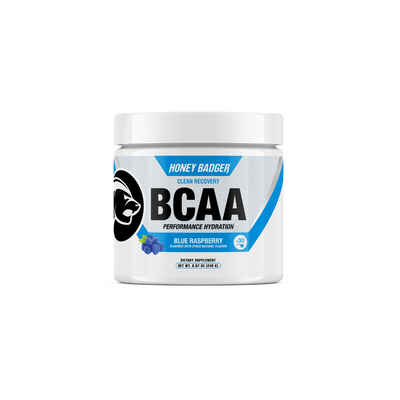 BUY 1 $29.95
GET 1 ITEM
TRY NOW RISK-FREE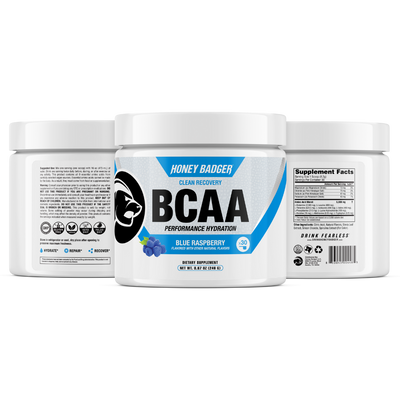 BUY 3 SAVE 30% OFF
MOST POPULAR

MIX & MATCH 3 ITEMS
TRY NOW RISK-FREE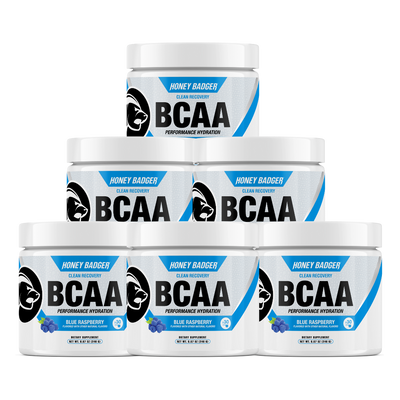 BUY 6 SAVE 40% OFF
BEST SAVINGS

MIX & MATCH 6 ITEMS
TRY NOW RISK-FREE
As seen on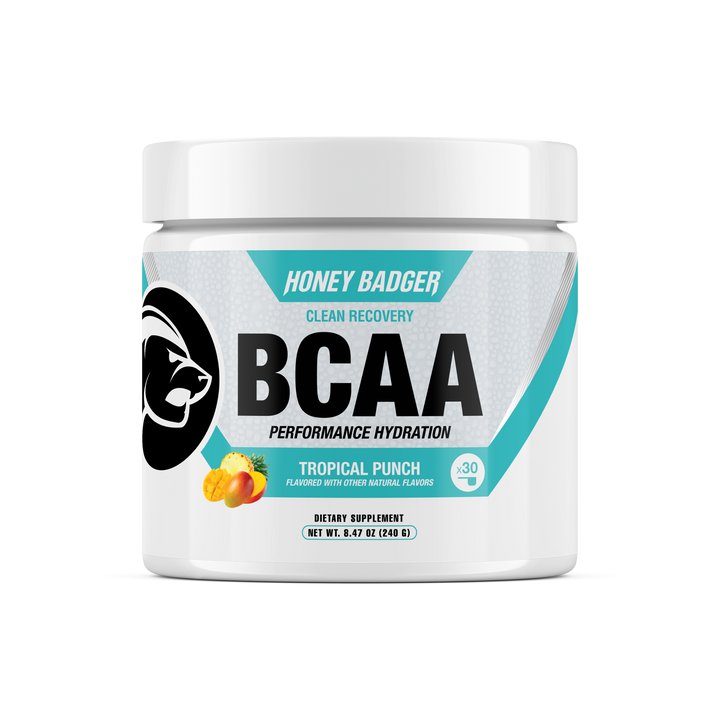 As seen on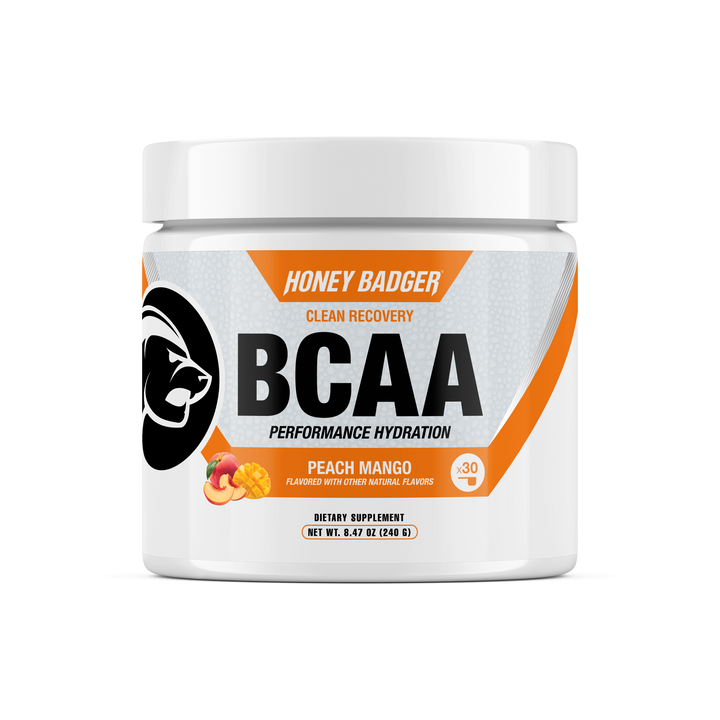 As seen on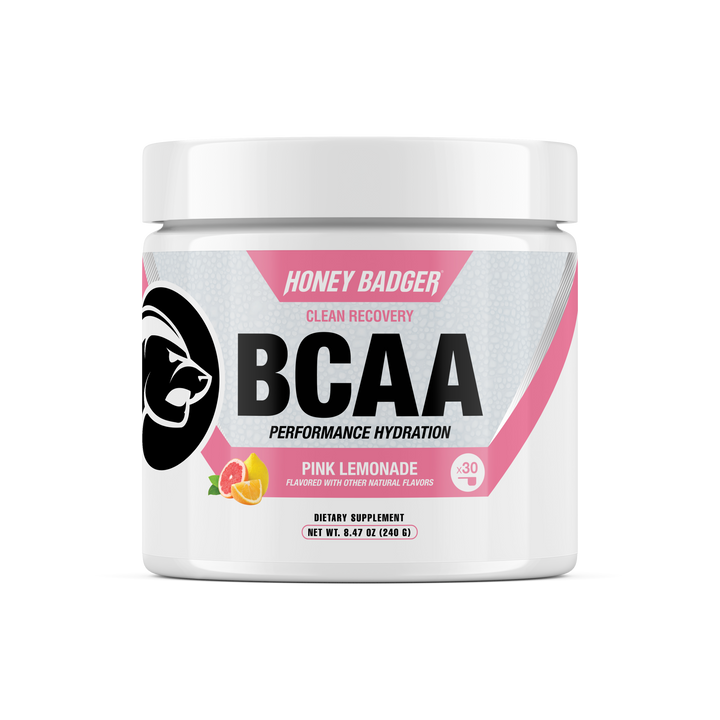 As seen on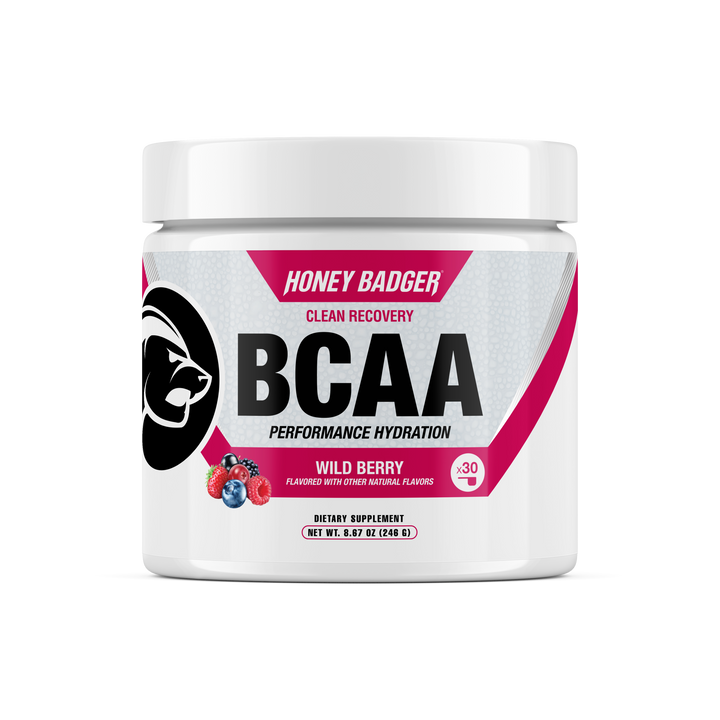 As seen on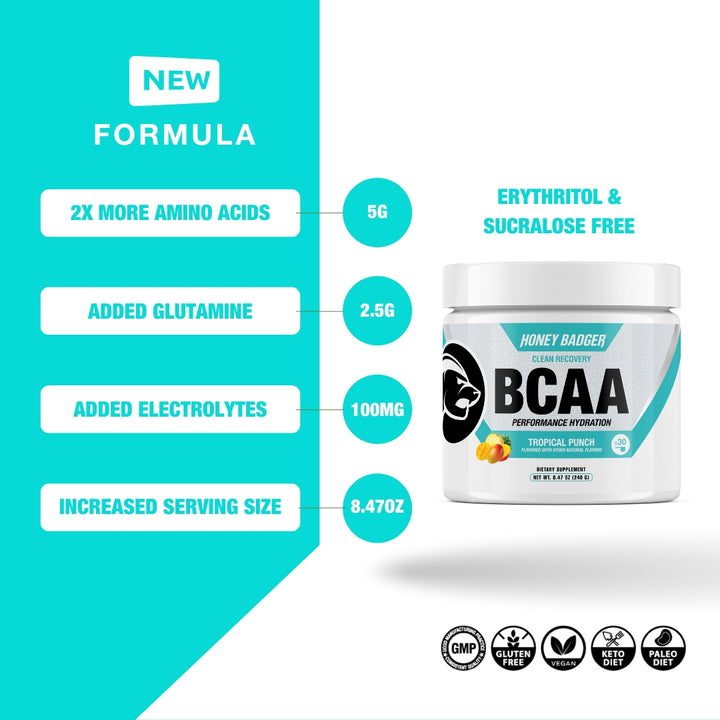 As seen on
As seen on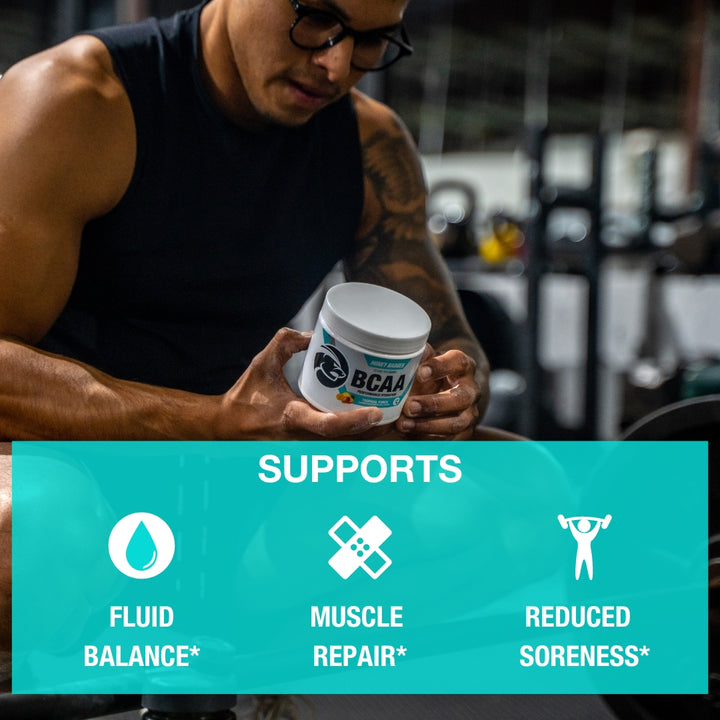 As seen on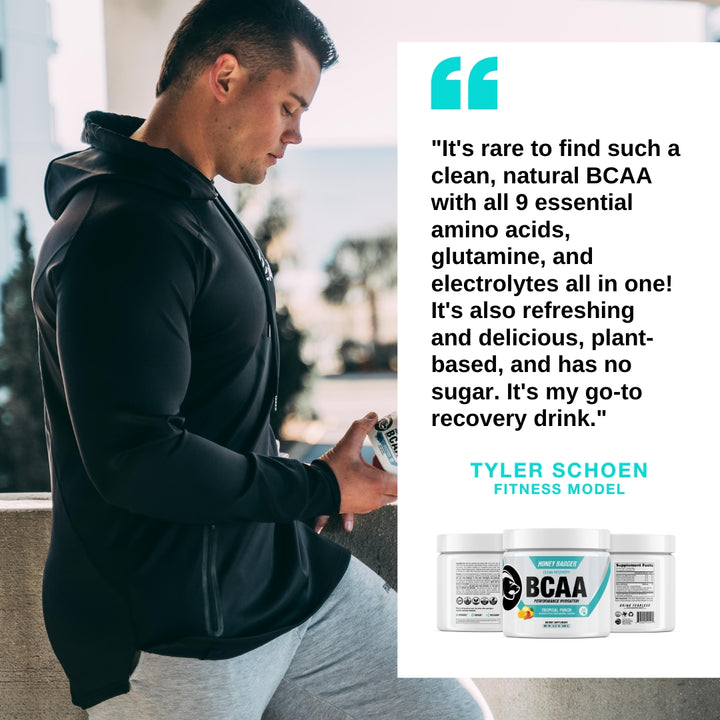 As seen on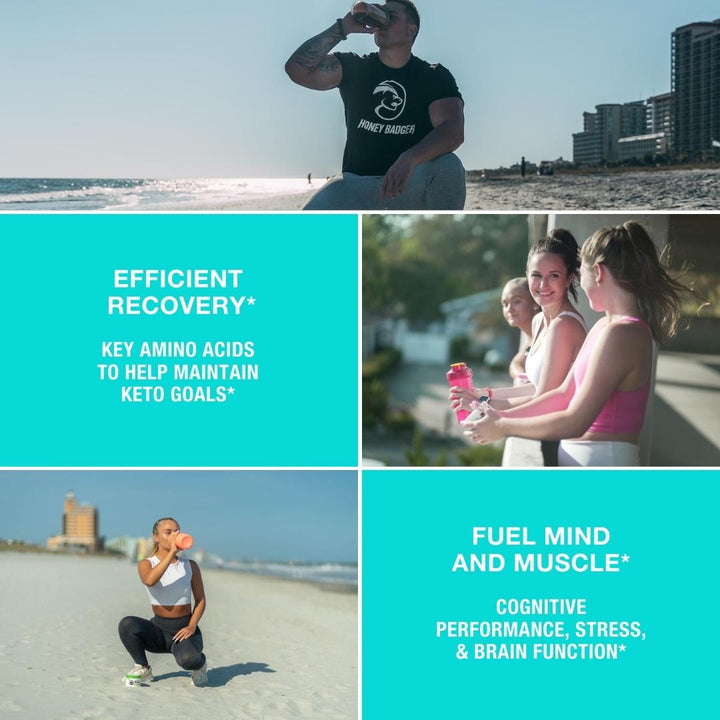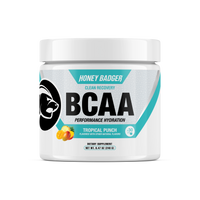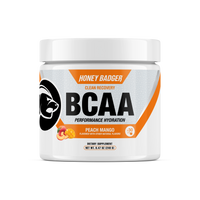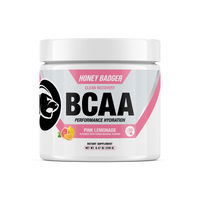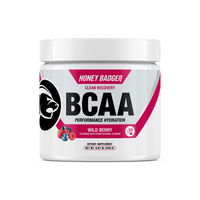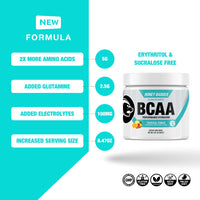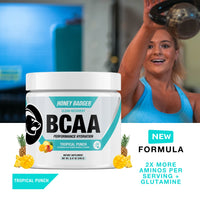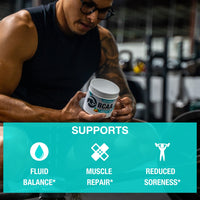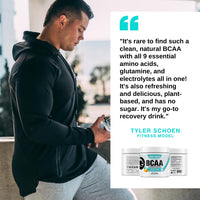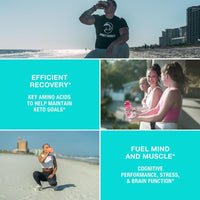 SAVE UP TO 40% OFF ON YOUR FIRST PURCHASE
BUY 3 WITH DISCOUNT
Pay as low as $15.72/MONTHLY
or
BEST-TASTING CLEAN RECOVERY OF 2022
FAST-ACTING, RAPID RECOVERY*
VEGAN, KETO, & PALEO TO HELP OPTIMIZE THE FASTING WINDOW
START RECOVERING
CLEAN FORMULA WITH NO ARTIFICIAL SWEETENERS
ZERO SUGAR = NO CRASH
STAY IN KETOSIS*
MADE IN THE USA WITH GMP & THIRD PARTY TESTED INGREDIENTS
NO SUGAR PLEASE!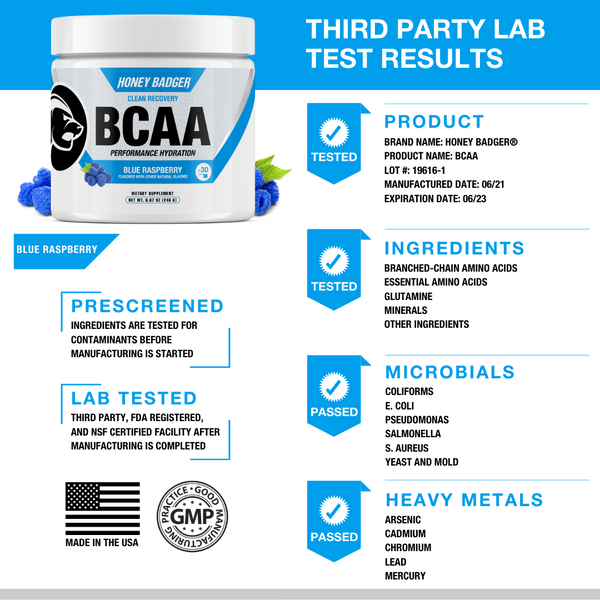 FRUIT-INSPIRED & NATURALLY SWEETENED
UNMATCHED CLEAN FLAVORS WITHOUT THE JUNK
HANDCRAFTED & UNIQUE FLAVORING SYSTEM
TRY THEM ALL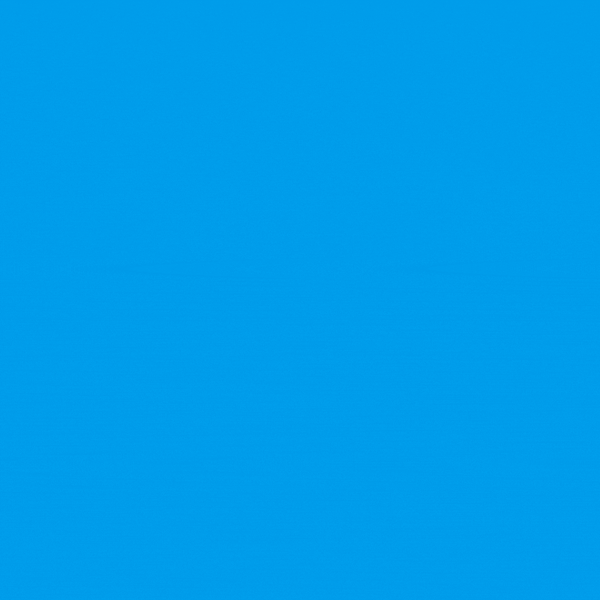 WHAT'S INSIDE?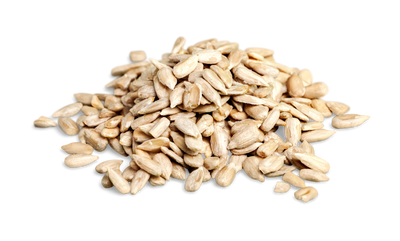 BCAA
Branched-Chain Amino Acids can help prevent muscle wasting or breakdown and may decrease muscle soreness from exercise or daily activity.*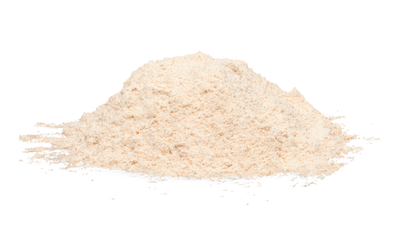 EAA
Essential Amino Acids are the building blocks of life helping to support metabolism and aid in the prevention of muscle wasting.*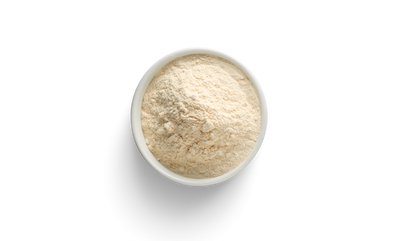 GLUTAMINE
L-Glutamine plays an important role in muscle protein synthesis and helps support increased cell volume and glycogen replenishment.*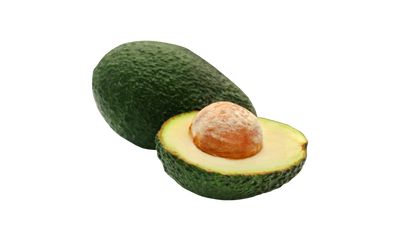 ELECTROLYTES
Proven blend of key minerals to replenish the body with optimal fluid balance for targeted hydration and rapid recovery.*
CLEAN FORMULAS WITH LABEL TRANSPARENCY
SUPPLEMENT FACTS
Suggested Use: Mix one serving (one scoop) with 16 oz (473 mL) of water. Drink one serving twice daily before, during, or after exercise or any activity. This product contains all 9 essential amino acids from carefully selected vegan sources. Essential amino acids cannot be made by the body. As a result, they must come from food or supplementation.

Warning: Consult your physician prior to using this product or any other supplement or if you are taking any OTC or prescription medications. DO NOT USE THIS PRODUCT IF YOU ARE PREGNANT OR NURSING. Discontinue use immediately and consult your healthcare professional if you experience any adverse reaction to this product. KEEP OUT OF REACH OF CHILDREN. Manufactured in the USA from international and domestic ingredients. DO NOT USE THIS PRODUCT IF THE SAFETY SEAL IS BROKEN OR MISSING. This product is sold by weight, not volume. Some settling of powder may occur during shipping and handling, which may affect the density of powder. This product contains the servings indicated when measured exactly by weight.
GET YOURS NOW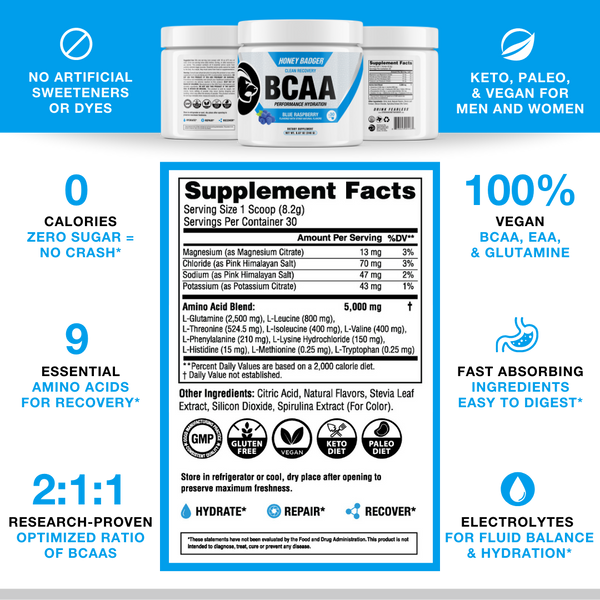 SCIENCE-BACKED FORMULATIONS
CUTTING EDGE RESEARCH
Our R&D team is led by top chemists within the supplement industry.
HIGHLY BIOAVAILABLE
All active ingredients are in superior form for maximum absorption.*
CLEAN FLAVOR
Carefully engineered flavor system to enable great-tasting products without the crash.*
AMAZING PRODUCT AND COMPANY!
*****
"Sooo thankful to have found such an amazing supplement company with clean products!"

TYLER SCHOEN
Fitness Model
DELICIOUS CLEAN ESSENTIAL AMINOS
*****
"Hands down, the best-tasting clean BCAA I've ever tried. It contains all 9 essential amino acids so you are getting all the vital recovery benefits."

ISABELLA PATTERSON
Fitness Model
CLEAN INGREDIENTS
*****
"It's rare to find such a clean and smooth tasting amino acid formula. Great recovery and does the job every time. I highly recommend."

ASHLEY MUIR
HEAR FROM CERTIFIED TRAINERS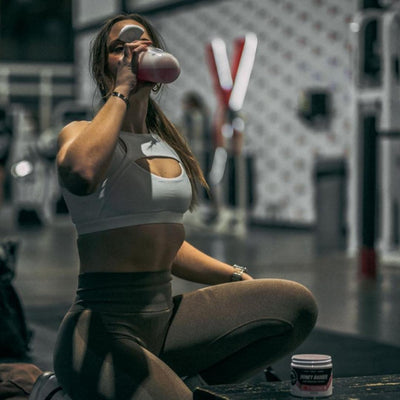 CAITLYNN DENNIE
"Honey Badger tastes amazing. Happy to share with all my clients."
GET GREAT-TASTING FLAVOR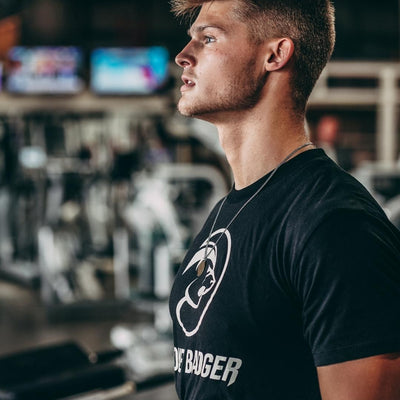 CODY BOKASH
"Honey Badger is the best natural BCAA with superior recovery."
SWITCH TO CLEAN RECOVERY